My debut chapbook MOTHER KINGDOM is now available for purchase from Slapering Hol Press! It was named a Finalist in the Poetry: Chapbook Category of the 2022 International Book Awards.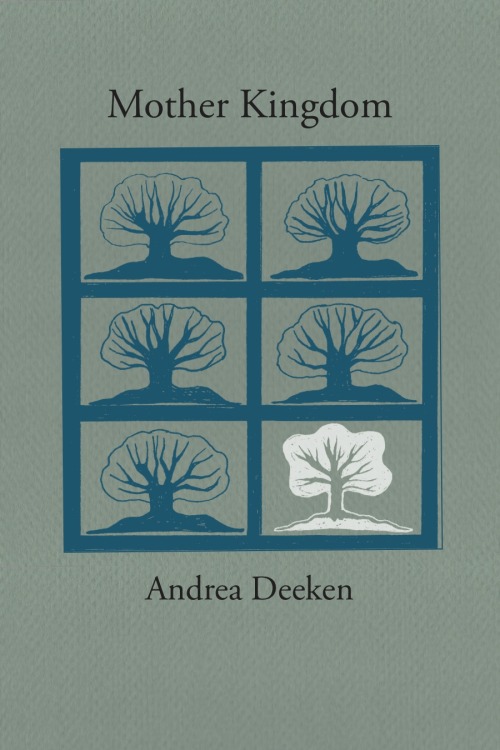 "The poems in Mother Kingdom come at you in a burst: the loving voice of the protective mother balanced with memories of the vulnerable, wounded child. Andrea Deeken's gift for quiet lyricism throbs with depth and wonder, a true search for self and a fierce determination to defend her child against an uncertain global future."
      -Debra Gwartney, author of I Am a Stranger Here Myself
"Cool and sharp like a found stone weapon, Andrea Deeken's debut collection stings with the many betrayals of youth, the tremulous first hint of young, queer lust, and the deep violence of remaining alive. A shimmering feat."
      -Anne Elizabeth Moore, author of Gentrifier, a Memoir
Check out more reviews of Mother Kingdom here.